Five tips for layering jewelry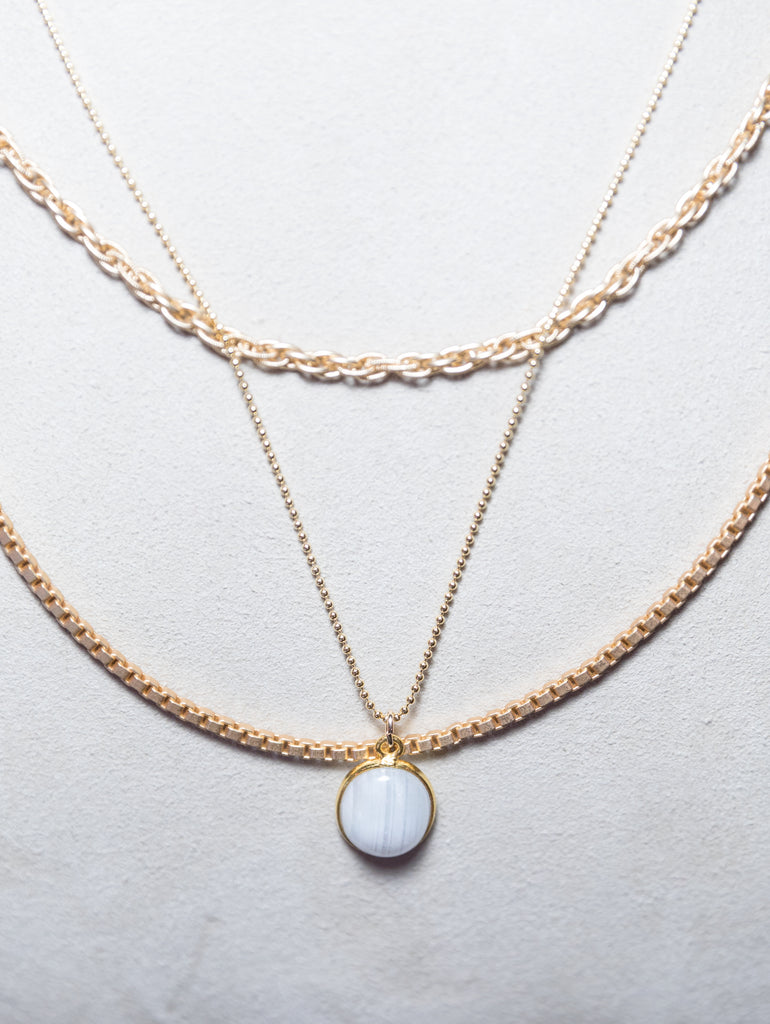 Layering your jewelry is a great way to display your favorite pieces and punch up a casual outfit. Here are a few simple tricks for layering with style.
Start with a basic T, preferably your favorite, and put on a simple bead chain or ball chain. A white V Neck is always classic and classy! You can then add a chain that layers a little longer like our 30" Rock Goddess Necklace. Then add in a shorter piece with a different color or shape. Your look should appear carefree and easy. 
Take 3-4 of your favorite pieces and and just put them on. As you build your outfit around the jewelry, keep in mind you can always edit. Don't worry if the chains mix a little. Then, feel free to add a long piece for drama. 
The triple layer Is always in style. Choose 3 necklaces that stack one on top of the other for a clean layered look. 
A great option is also taking a shorter necklace between 16" and 18" and then layering with a longer piece 30"-36" depending on preference. This looks great with literally anything!

Stack bracelets by mixing styles, sizes, and textures. Don't be afraid to pair your favorite diamond tennis bracelet with beaded and precious stone layers.
Finally, don't overthink it. Wear as many pieces as you'd like and mix metals and styles until your heart's content. There are no rules. If you're still hesitant and need examples, feel free to stalk our Instagram.