Jewelry for A Winter Wardrobe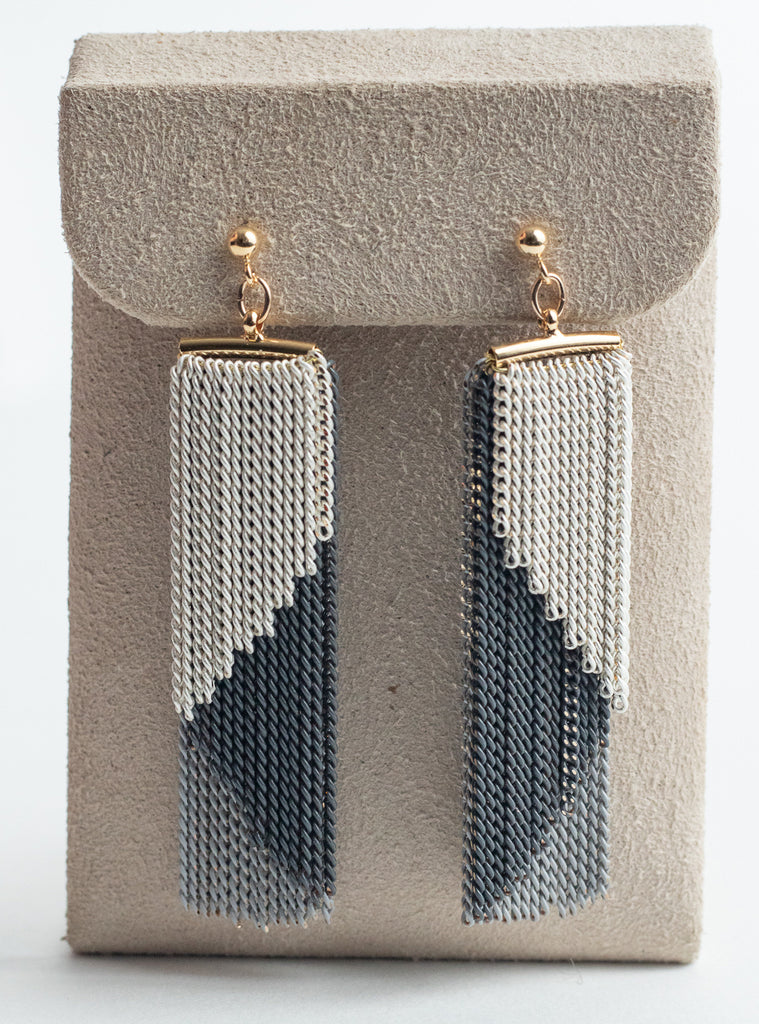 Chunky sweaters, cozy turtlenecks, oversized blazers--we love fall and winter fashion. A question we hear often is, "What jewelry should I wear with my winter wardrobe?" You may have a few versatile pieces that you can wear year 'round. Allow us to give you some tried-and-true tips for accessorizing a winter ensemble.
1. Lengthen your chain - A chain size of 18" or longer can fit over your turtleneck and also be seen while wearing a sweater. If you love a pendant or charm, switch out the chain. We love a singular pendant with some weight to it that can be worn with a sweater or with a t-shirt and blazer/jacket. See our Quartz Dome Necklace.
2. Make a statement with earrings - Opt for a simple, dainty necklace and turn up the volume on your earrings. This draws the focus toward your face when you're in an all-black outfit or silk top that can't be snagged. See our Black Jet Stream Earrings.
3. Find some everyday posts - Look for a pair of everyday post earrings like black or white druzy posts. They offer the perfect amount of shimmer, and are universal with anything you wear.
4. Layer up your look - Stack your bracelets and push up your sleeves, stack your rings for a festive accent to your holiday look, layer up those necklaces with your t-shirt and blazer look. See our Key to the Moon necklace and Give Her the Moon necklace to layer together.  
Need help styling a holiday event outfit or simply choosing the best pieces for fall? Contact us: 2whimgirls@gmail.com.